Torres
A beach town on the coast in the state of Rio Grande do Sul. About 4 hours away from Santa Cruz. I road tripped out by car with some friends and stayed in a little cheap hotel.
There are grassy hills which separate the various beaches.
Maristela and I pulled off our pants and jumped in, even though the
air temperature was only about 60 degrees and the water much colder.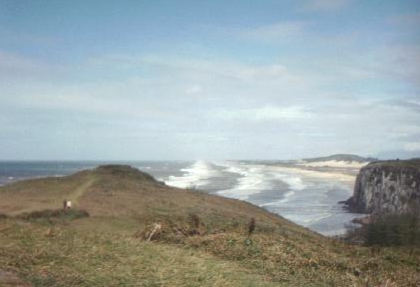 Looking south towards the beaches. It is still winter, so the only people in this
town were surfers and fishermen.
It is hard to see, but this fisherman is standing over a
cliff which is about 60 feet high.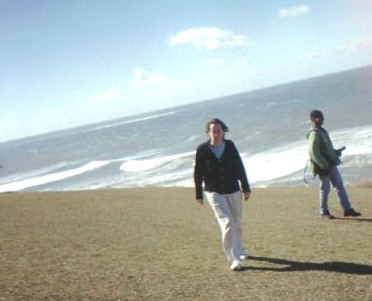 My roommate Gail and I walking in the hills.
This is a beach which is made of stone rather than sand.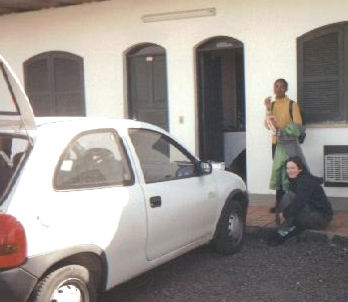 Our little hotel. Getting packed and ready to go home.
Agata, from Poland, Gail, my roommate from the Caribbean, and
Ricardo our chauffeur and tour guide.